17
Dec
2007
Details

Category: Music: Musings
Written by Jim Dee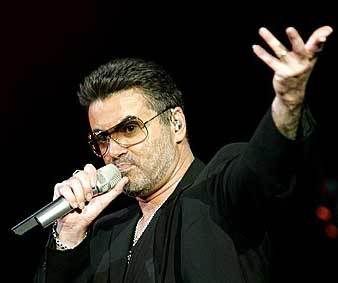 Actually has an album called "Older" and that was more than a decade ago
Careless Whispers now meaningless without his hearing aid
Pulled something last time he belted "huuuuuuuahhhhh SEX"
Considering retitling former hit to Don't Let the Grandson Go Down on Me
Lawyers currently looking at deal to license Wake Me Up Before You Go Go to the Depends Undergarment company
Would love to perform "unplugged" but can't seem to get enough fiber
Most frequent request lately is "leave your dentures out"
Original Comments
Below, are the original comments on this post. Additional comments may be made via Facebook, below.
On December 17, 2007, M@ wrote:
He still parties like a rock star, though. :)
On December 17, 2007, Suze wrote:
I think you forgot to mention that he now does his "dating" in the handicapped stalls in the highway restrooms.
On December 17, 2007, Grant Miller wrote:
You should be fired for the last two. They are revolting and disgusting. But pretty funny.
On December 17, 2007, Chris wrote:
That is wrong for so many reasons. It is funny for those exact same reasons:)
On December 17, 2007, anandamide wrote:
Hillman: Devil Horns, all around.
On December 17, 2007, $teve wrote:
Wait, are you insinuating that George Michael might be gay? When did that happen?
On December 18, 2007, Chris wrote:
Ha!
On December 20, 2007, Chaylene wrote:
Bravo!

(I can never hear that song without thinking "son" instead of "sun" either).