05
Dec
2007
Details

Category: Music: Musings
Written by Jim Dee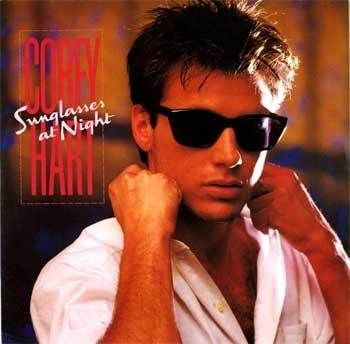 You may know Corey Hart wears his sunglasses at night, but here are 20 more ill-advised things he does:
Shaves during earthquakes
Taunts alligators
Eats just before swimming
Walks under ladders
Wears no sunblock at the beach
Never flosses
Feeds the animals
Abandons cats in public parks
Doesn't follow urinal etiquette
Leaves the seat up
Talks with his mouth full
Refuses to recycle
Leaves wet towels on the floor
Arrives late
Drinks on the job
Passes on the right
Talks to strangers
Sleeps with hookers
Doubles down on a pair of 10s
Goes ass to mouth
Original Comments
Below, are the original comments on this post. Additional comments may be made via Facebook, below.
On December 6, 2007, anandamide wrote:
that would explain some of the shit that comes out of his mouth.
On December 7, 2007, Grant Miller wrote:
This is very funny. Very, very funny.
On December 8, 2007, Suze wrote:
Damn, I thought that was Corey passing me on the right on I-85. Has-been!!