26
Nov
2007
Details

Category: Music: Musings
Written by Jim Dee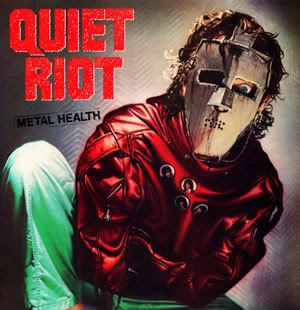 Shocking news today ... Quiet Riot's leader has died. From the story :
Kevin DuBrow, lead singer of the popular 1980s heavy metal band Quiet Riot, has been found dead from unknown causes at his home in Las Vegas, authorities said on Monday.
Gee, I wonder if he banged his head?
Original Comments
Below, are the original comments on this post. Additional comments may be made via Facebook, below.
On November 26, 2007, M@ wrote:
I remember head-banging. ON my first day of high school, I actually wore a black Guns N Roses T-shirt. Jesus.
On November 26, 2007, Flannery Alden wrote:
Oh, snap! That was good, BSUWG.

Come on feel the noize!