18
Aug
2008
Details

Category: Music: Musings
Written by Jim Dee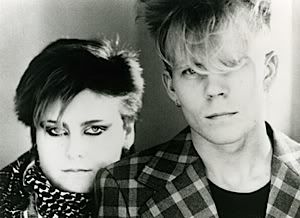 Anyone else catch that Sirius interview w/ Alison Moyet & Vince Clarke this weekend (w/ live tracks from their L.A. show)? I was fairly sure my wife was going to sleep in the car, as that's the only place we can listen to Sirius. We listened to Upstairs at Eric's about 4,987,685 times back in the day. Would have been pretty neat to see the duo live.
Original Comments
Below, are the original comments on this post. Additional comments may be made via Facebook, below.
On August 21, 2008, Grant Miller wrote:
I heard part of it, but turned it off usually. Yazoo always makes me laugh for some reason. My wife likes them though.