31
Aug
2007
Details

Category: Family
Written by Jim Dee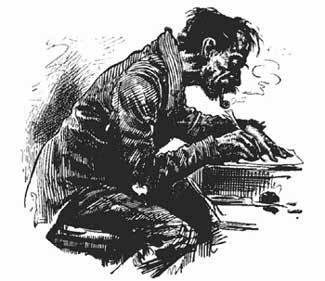 And now we enter my book's design phase ... You know how sometimes book covers have critical snippets from famous writers? Often these appear under the heading "Advance Praise for [book title]." Well, I'm soliciting " advance criticism " for the back cover of my new book. The best part is, you do not have to have read any of it to participate. Just type up an insulting remark in the comments section and it may appear on the back cover of my book! For example:
"Awful, banal writing ... "
~John Smith
"I couldn't pick it up."
~Reverend Jones
"Bathos."
~One-Word Reviews
"Easily the worst book I've ever written ... "
~Patrick Hillman
Well, they could be longer and/or more creative, but you get the picture ... Think of the fun: For regular readers who hate me (and you know you're out there), this is your big chance to speak up and voice your hatred! Like that outspoken born-again who told me a while back I'd be burning in hell for eternity. Man, that was great! So, thanks in advance for the insults!
Original Comments
Below, are the original comments on this post. Additional comments may be made via Facebook, below.
On August 31, 2007, Beth wrote:
"The insomnia has ended."
On August 31, 2007, Sturdy Girl wrote:
"I left it on the plane."
On August 31, 2007, Ben wrote:
"More full of tripe than an English fat camp."
On September 1, 2007, katrocket wrote:
"I thought about wiping my ass with it, but my ass deserves better."
On September 1, 2007, Flannery Alden wrote:
Ghastly.
On September 1, 2007, Chris wrote:
I feel 10 IQ points less intelligent having read this alleged book but at least it did not give me syphillis ... .as far as I can tell.
On September 3, 2007, Grant Miller wrote:
Absofuckinglutely fanfuckingtastic!
On September 4, 2007, Kevin Wolf wrote:
"I wish I was blind. Hell, maybe now I am."

"The literary tradition we lost with the death of Saddam Hussein has been resurrected."

"Should have been a scratch and sniff opus so a reader would know what they were getting into."