05
Aug
2007
Details

Category: Family
Written by Jim Dee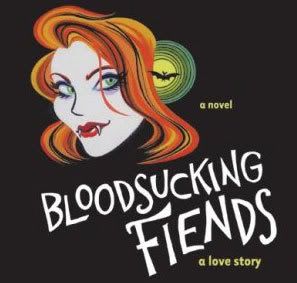 Finally got around to Christopher Moore's earlier vampire tale, Bloodsucking Fiends -- having read his 2007 follow-up, You Suck, several months ago. I thought I'd share a passage of pure literary genius. This is part of the "turkey bowling" scene (basically a bunch of delinquent night shift workers, known as The Animals, at a Safeway supermarket screwing around while awaiting the delivery truck). I guess I love it because it's exactly the kind of stupid shit I very well would have done back in my minimum wage days. Here's a small excerpt that had me laughing:
The turkey was heavy in his hand. He could almost feel the giblets pulsing with tension--the Butterball version of the Tell-Tale Heart. He strode to the line, swinging the turkey back in a wide arc, then forward with an explosive yell. The turkey rocketed, airborne, three quarters of the way down the aisle before touching down and slamming through the soap bottles and into the base of the meat case, smashing metal and severing wires in a shower of sparks and smoke.
This book takes place in San Francisco, and Moore's books continually describe him as being from Hawaii. But I didn't buy all of this Pacific-oriented stuff for a second. I mean, I believe he knows San Francisco and lives in Hawaii now, but Hawaiians just don't write like that. There's a certain celebration of destructiveness that will only ever come so effortlessly from the minds of Midwesterners. And, trust me, once you're out of the Midwest, you never lose that quality (that deep-seated love of "blowing shit up with gas"). So, I looked him up ... Yep, he was raised in Ohio.
Original Comments
Below, are the original comments on this post. Additional comments may be made via Facebook, below.
On August 6, 2007, Evil Genius wrote:
Pezda turned me onto him. I have read "Lamb" and "Fluke." Funny, but that is all the Moore I can handle.
On August 7, 2007, LM wrote:
I love Moore too - but agree that one needs to take a break between books. They are great travelling companions.