25
Jul
2007
Details

Category: Family
Written by Jim Dee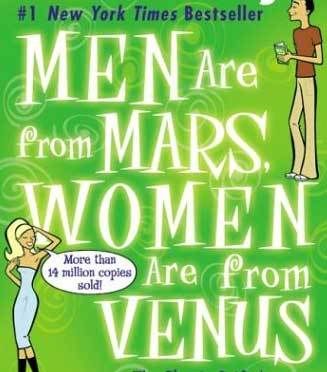 Whenever one of those infamous Venus vs. Mars issues arises in his marriage, one of my coworkers routinely contends that the female mind is controlled by miniature squirrels. He normally describes an elaborate a treadmill situation. How insulting, right? I for one completely disagree; I envision a family of the things, all on motorcycles in a complex "Wall of Death"-type scenario. (Kidding, ladies. Please. You know I love you all ... )
Anyway, I am interested today in delving into the female psyche a little bit. So, here's a question for the ladies: If it came down to only either of the two following partner choices, which is better? Assume that, in either case, the man in question is equally smart, attractive, ethical, loving, etc. Yet, when it comes to his life's deep-down primary purpose...
a) the man's primary goal/mission in life is to see to his partner's happiness. He has other things he'd like to do, but making his partner happy is his labour of love.
b) the man is primarily driven by his own hopes / dreams / goals. He's naturally interested in making his partner happy, but his life's work must come first.
Granted, choice (a) seems ostensibly more romantic -- that the man cares for nothing else in the world but the woman's happiness. Yet, aren't many women more attracted to a man with a purpose / mission ( i.e., the things that allow us to achieve our individuality)? What good is it for someone to love you if they sacrifice their individuality to do so? What if the gender roles were reversed here? Without considering gender, how should people balance their will for individual expression with their will for others' happiness? Don't worry if this doesn't make sense. I'm really just thinking out loud ...
Original Comments
Below, are the original comments on this post. Additional comments may be made via Facebook, below.
On July 25, 2007, Anonymous wrote:
b.

cc