23
Jul
2007
Details

Category: Family
Written by Jim Dee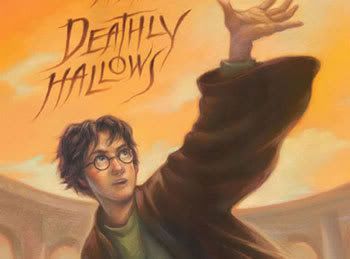 How many others have already finished the book? (It took us until Sunday evening, but we read it aloud.) For anyone new to my blog, I should also point you to this HP-related tale from a year ago for a little back-story on our HP mania.
Honestly, I've never seen anything like this -- millions of copies sold in mere hours, celebrations held at bookstores around the globe, families holing themselves up for a whole weekend so that they can read without the chance of overhearing spoilers. Oh wait, I have seen something like this before; the last three or four HP books!
And, speaking of the "globe", I can't help thinking back to something I read a few weeks back about an event that took place nearly 400 years ago in London -- the burning of the Globe Theatre. Noted Garrison Keillor, "The theater held about 3,000 people, and it was usually full. At the time, London had a population of about 200,000. So whenever one of Shakespeare's plays was performed, 1 out of every 65 people in the city was at the Globe." Mathematically speaking, that's probably less than Rowling's popularity today.
Some say the work won't stand the test of time. I think it will. I'm sad to see it all come to a close.
Original Comments
Below, are the original comments on this post. Additional comments may be made via Facebook, below.
On July 23, 2007, blueblanket wrote:
Enjoy in good health!