23
Feb
2009
Details

Category: Family
Written by Jim Dee
So, you all read about that awesome contest, right? --the one where the prize is the "Best Job in the World "? If not, the web site is www.islandreefjob.com. (It's too late to enter, but the contest is going on at the moment.) Here's the deal: The winner gets paid $100k to go to an island off the Great Barrier Reef in Queensland, Australia, and live there for six months as the official island caretaker. You get a huge house with a pool & other great amenities. Your only real responsibility for this "job" is to have a blast every day and do written & video blogs about your experiences.
Seemed *perfect* for us ... So, we threw together some video entries (60-second clips telling why we're "the one"). Competition will be tough. I think 20,000+ people entered! And YOU can help us win by visiting our video pages and rating us with 5 stars! Just click the screenshots below!
Wendi's video: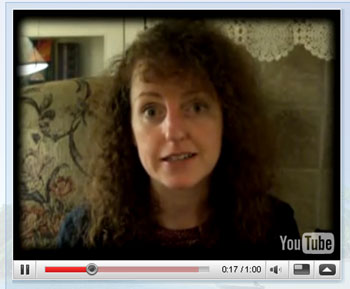 Thanks for your help! If you entered, let me know & we'll go visit your video & rate you a 5, too!!!
Original Comments
Below, are the original comments on this post. Additional comments may be made via Facebook, below.
On March 1, 2009, M@ wrote:
Are there island women, I wonder ... .