21
Aug
2008
Details

Category: Humor
Written by Jim Dee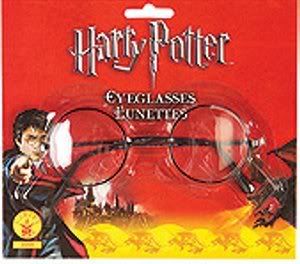 Remember that oculus rapairo spell Hermione uses in Book 1 to fix Harry's glasses? Well, why isn't there a spell to correct his underlying vision problem, thus completely eliminating the need for glasses? (Yes, it took like 7 years for that question to dawn on me.)
Original Comments
Below, are the original comments on this post. Additional comments may be made via Facebook, below.
On August 21, 2008, Doc wrote:
They are still researching a lasic spell, although the lyposuction spell was mastered years ago and still remains the most popular.

Doc
On August 22, 2008, GETkristiLOVE wrote:
Harry Potter is a dweeb.