12
Aug
2008
Details

Category: Humor
Written by Jim Dee
I just vaporized several paragraphs of shoddy prose in order to present you with something I find considerably more interesting in some abstract way. It turns out there are no less than 18 million photos online that describe the act of jumping. Now, 17,999,980 of them are absolute shite. But, I've selected 20 of the decent ones (IMHO) for your viewing pleasure. See if it doesn't brighten your day a skosh ...
ROOF JUMPING: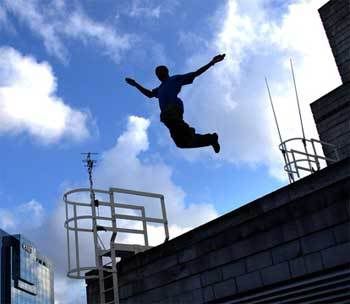 KID JUMPING: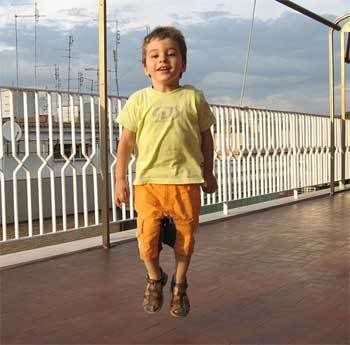 BABY JUMPING (sport):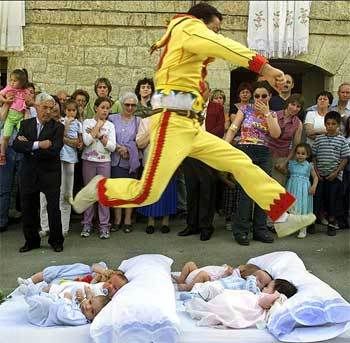 JUMPING FOX:
JUMPING ARMADILLO:
JUMPING BEATLES: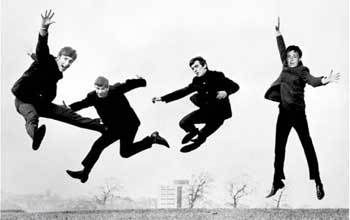 JUMPING JACK:
JUMPING MARILYN: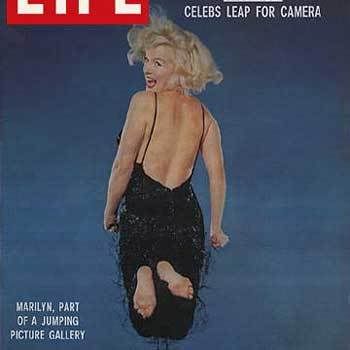 JUMPING DONKEY:
JUMPING ASIAN GIRLS: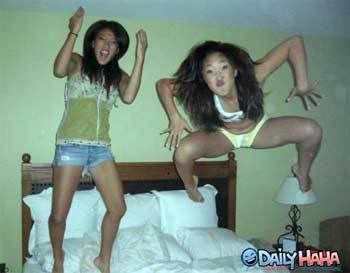 JUMPING COW: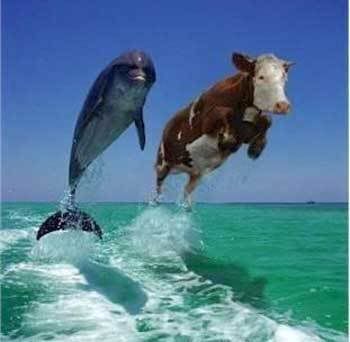 JUMPING ZEBRA: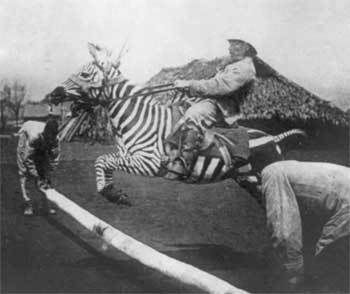 JUMPING GOAT: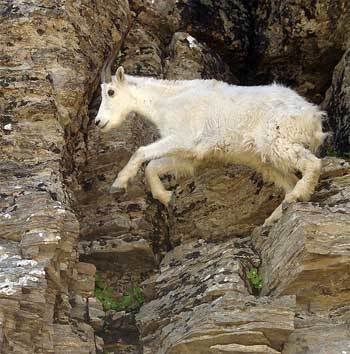 JUMPING DOG (over fire):
JUMPING SUMO WRESTLER:
"JUMPING CAT" MONASTERY:
JUMPING FROG:
JUMPING STILTS:
JUMPING DOG (not over fire):
NAKED BUNGEE JUMPING:
Original Comments
Below, are the original comments on this post. Additional comments may be made via Facebook, below.
On August 12, 2008, GETkristiLOVE wrote:
That looks like a painful way to mash naughty bits, but I guess I should try it before I knock it.
On August 12, 2008, Sketch wrote:
You knew lots of people would be looking at this at work when you decided to add that last one in, didncha?

The jumping armadillo is the best, IMHO.
On August 12, 2008, Suzel wrote:
Baby Jumping? Will that be in the Olympics?
On August 12, 2008, Ben wrote:
I concur with sketch and doc. The armadillo is clearly the superior jumper, although I do find myself curious about the naked bungee jumping. Sounds like a good way to spend a weekend.
On August 13, 2008, Cap'n Ergo Jinglebollocks wrote:
why does that monk look so astonished??

and have you seen the book of famous photographs called "The Jump Book"?? My fav is Peter Ustonov (a YOUNG PY) jumping while reading a book. Cerebral man, he.
On August 13, 2008, Leonesse wrote:
How long did it take you to look at all those jumping images? And did your boss find out?
On August 14, 2008, BeckEye wrote:
No David Lee Roth??
On August 15, 2008, JBanholzer wrote:
Ray Ewry would have enjoy this.
On August 18, 2008, Dr Zibbs wrote:
Excellent!