09
Jul
2008
Details

Category: Humor
Written by Jim Dee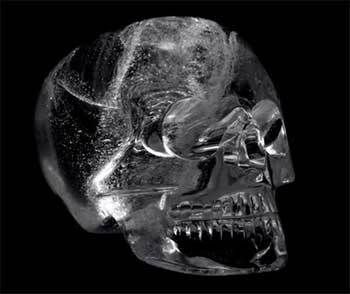 D'ja read that front-page headline today on Yahoo!? Three museums' crystal skulls have turned out to be fakes! Ha ha, what losers. MY crystal skull is 100% authentic!
Original Comments
Below, are the original comments on this post. Additional comments may be made via Facebook, below.
On July 9, 2008, Cap'n Ergo Jinglebollocks wrote:
damn! I knew we shoulda made those teeth more crooked!!

MY skull is 100% acrylic!! And does it mean something when Yahoo dedicates that much bandwidth to this story and so very little to the flooding in Iowa??
On July 9, 2008, Sketch wrote:
I had to wonder how something that looked so perfect and nicely smoothed (and yes, with such straight teeth marks) could really be as old as claimed. I still wanted to believe though. Phooey.