06
Aug
2008
Details

Category: Opinion
Written by Jim Dee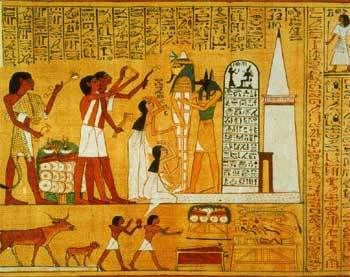 From today's news story about DNA testing mummies:
"Hawass said the program could help determine Tutankhamun's family lineage, which has long been a source of mystery among Egyptologists."
I think it was just a case of bad luck for me -- a long, pathetic string of it. But, throughout all of my schooling, no one ever provided career advice. Or, even if they did and I'm just failing to recall it, I'm still 99% certain that no one ever mentioned "Egyptologist" as a career option. Damn, that would've been a cool job, too -- completely worth doing just to have that on my business card: "Patrick Hillman, Egyptologist."
Original Comments
Below, are the original comments on this post. Additional comments may be made via Facebook, below.
On August 6, 2008, M@ wrote:
Ha! I was just thinking the same thing ... . And why do little kids want to be firemen? I wanted to be like Ponch on C.H.I.P.S. but Egyptologist was never mentioned as an option.
On August 7, 2008, GETkristiLOVE wrote:
Egyptology is way cooler than Kenyaology.
On August 7, 2008, Falwless wrote:
All the good jokes on this have been butchered in this comments section. I am leaving.