13
Sep
2007
Details

Category: Opinion
Written by Jim Dee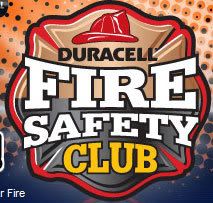 While driving home for my daily 1.5 hour lunch, I noticed that the large mulch-covered embankment next to our office parking lot was on fire. Not a huge inferno; just a couple-foot wide circle with 3"-high flames. I considered my options: (1) let the motherfucker burn; (2) call the office receptionist on my cell and let her deal with it; (3) call 9-1-1; (4) consider urinating on it; (5) fuel the thing in some casual way; or (6) ignore the situation and see what develops by the time I return.
I'd nearly gone with my gut, Option 6, when some new phenomenon descended upon me. I think some people refer to this as "conscience." God damn it!, I thought. Where'd that come from? Time was, ignoring a fire (especially one that I did not start) was kind of fun. After all, the blaze was dangerously close to a silver Acura, owned by this bitchy chain-smoking mortgage broker who exudes more bad vibes into the world than Britney Spears. 'd be kinda neat to see that Acura charred, I thought. Built-in-doggie-seat and all. I briefly imagined the excitement upon my return ... Fire trucks everywhere, radios blaring, lights flashing, public officials directing traffic, maybe even a full-blown office evacuation.
In the end, though, I put the damned thing out. First I stomped it, to no avail. (I suppose I'd waited too long considering the above options.) Returning to my car, I checked the back seat where my daughter routinely leaves bottled beverages on the floor. Sure enough, I found a full Aquafina. In no time, the angry conflagration was reduced to a smoldering pile of warm, wet mulch.
I realized I was a hero, of the unsung variety. I'd not only risked my own safety, but I'd sacrificed upwards of three minutes of my personal lunch hour and a half in order to save an Acura with a built-in doggie seat. I took those three minutes back, though. I figure it took me ten or more to blog about it. So, I'm still seven ahead of the game.
Original Comments
Below, are the original comments on this post. Additional comments may be made via Facebook, below.
On September 14, 2007, Sturdy Girl wrote:
ok, who are you and what have you done with patrick?

you PUT OUT a fire???
On September 15, 2007, The Idea Of Progress wrote:
That appears to be an act of Civil Obedience.