17
Aug
2007
Details

Category: Opinion
Written by Jim Dee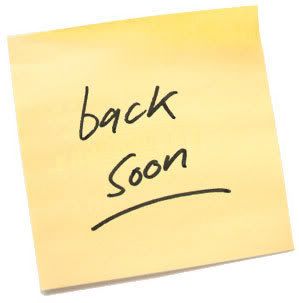 Taking some vacation days ... Back next week! In the mean time, listen to blogger Reg's favorite song, Chocolate Rain, on Youtube.
Original Comments
Below, are the original comments on this post. Additional comments may be made via Facebook, below.
On August 17, 2007, Anonymous wrote:
ah, christ.

cc
On August 17, 2007, Grant Miller wrote:
You make it sound so easy.
On August 17, 2007, Beth wrote:
You forgot to get my address for the post cards.
On August 18, 2007, Evil Genius wrote:
[Twiddles thumbs while whistling absent-mindedly.]
On August 19, 2007, anandamide wrote:
[Sits next to evil genius twiddling thumbs, suddenly making this seem like a scene from "Waiting for Godot"]