27
Jul
2007
Details

Category: Opinion
Written by Jim Dee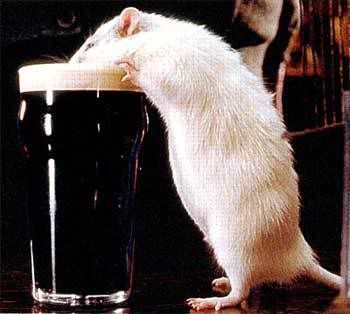 Maybe it's my half-Irish ancestry, but I'm always drawn to Irish movies -- especially comedies. (Hell, anything with Colm Meaney is a-okay in my book.) Anyway, I'd like to point your attention today, if I could, to a relatively little-known film called Rat from way back in 2000. We rented it last night, never having heard of it. Turns out it received few, but largely horrible, reviews. (Note: Colm Meaney's not in it, but you'll enjoy Pete Postlethwaite as the father and, if you're a fan of British television, it's always fun to see the great Geoffrey Palmer).
Here's the plot outline from IMDB: "A woman becomes furious when her husband arrives home from the local pub and turns into a rat." So, yeah, it's one of those nutty Irish movies I always seem to love ( e.g., Waking Ned Devine, The Snapper, etc.). Imelda Staunton (of current renown for her portrayal of Dolores Umbridge in Harry Potter and the Order of the Phoenix) really brings the role of Conchita alive. I tell you, as someone who's dabbled in screenwriting, that her performance was Oscar-worthy. (That is to say, no screenwriter could likely put down on paper directions to bring the role alive in the way she does it. It's clearly her own superlative interpretive ability that places her among today's most gifted actresses.) Strange, but true given such a silly movie.
It's also an innovative film in that, with the exception of one scene in which a Guinness truck skids to a halt in the street, spilling many kegs of the black gold, the entire magic of the film takes place in the viewer's imagination; in other words, there are no expensive, elaborate props. (Though, I should point out that the post production and filming were, at times, innovative and likely rather involved -- e.g., the "rat-cam"-type stuff. The film's unique integration with and handling of the selected music soundtrack was also clearly remarkable.)
Producing a truly entertaining movie with few elaborations is a rarity these days. I'm no film buff, but few successful examples come to mind. There was the Blair Witch Project, of course, in '99. Oh, and the fantastic indie film Primer of 2004 is another outstanding example. Rat may be the best of them, though.
I'm not going to spend a lot of time analyzing Rat here. It's simply one of those movies that you'll really enjoy if you're in the right frame of mind for it. Yes, it's kind of the same joke throughout the movie -- the dad is a rat -- but if you can put up with that, you may well love the film. Frankly, I see that more as a credit to the writer than a criticism of the film; to be able to sustain the same joke over an entire feature-length movie is an accomplishment that lesser writers could never pull off. Hats off to Mr. Wesley Burrowes!
Whether it's intended for kids or adults (it's rated PG), alas, is unknown. I think that contributed significantly to the film's lack of success. Blame poor marketing, if anything. Anyway, throw it in your Netflix cue, you might just enjoy it.
Original Comments
Below, are the original comments on this post. Additional comments may be made via Facebook, below.
On July 29, 2007, anandamide wrote:
I would never watch a movie in which a whole truck load of Guiness is spilled in the street. "The horror ... ."