02
Jan
2008
Details

Category: Poetry
Written by Jim Dee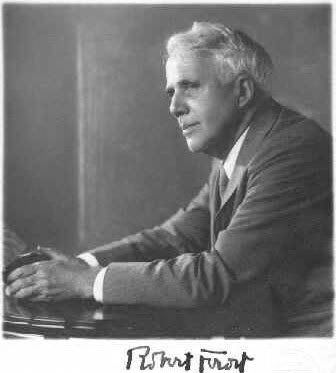 Did you see that some kids vandalized Robert Frost's home? I imagine they left the following note somewhere in the house:
I shall be telling this with a sigh
Somewhere ages and ages hence:
Two roads diverged in a wood, and I --
I smashed and burned Robert Frost's wicker furniture and vomited in his living room,
And that has made all the difference.
Okay, I think I've officially been stripped of my English degree.
Original Comments
Below, are the original comments on this post. Additional comments may be made via Facebook, below.
On January 2, 2008, Leonesse wrote:
I say drunken white male 20-somethings.
On January 2, 2008, Suze wrote:
Wow, that brought a tear to my eye.
On January 2, 2008, Hot Lemon wrote:
I dunno-- that was pretty good, considering ...
On January 2, 2008, Chris wrote:
I just read that article tonight and it made me sick. I hope they get all of the punks (I read that some have been apprehended ... that type usually quickly roll over on their friends).

Great rewrite though:)
On January 3, 2008, Doc wrote:
Death is too good for them.

Doc