16
Oct
2007
Details

Category: Politics
Written by Jim Dee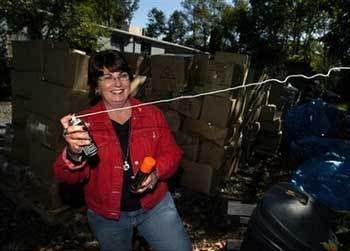 Read the news today? Marcelle Shriver has accomplished the impossible : She sent 80,000 cans of Silly String to Iraq. Hey, what the hell ... We already opened up 80,000 cans of whoop-ass. Might as well do up some silly string while we're at it. Might I suggest Ms. Shriver's next campaign? I've always loved Crazy Straws!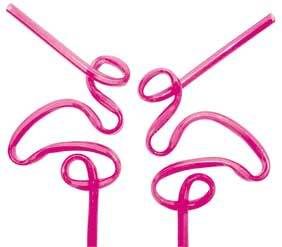 The soldiers would love them. It's simply no fun drinking straight from the canteen.
Original Comments
Below, are the original comments on this post. Additional comments may be made via Facebook, below.
On October 16, 2007, Grant Miller wrote:
I know everybody says war is hell. But seriously, silly string is FUN!
On October 16, 2007, Evil Genius wrote:
What I want to know is - who was the first guy that figured out you can see trip wires with silly string? More specifically - what the fuck was he doing with silly string in a combat zone? And lastly - what chain of events bridges the next gap between having the silly string and shooting it through a doorway thereby identifying said trip wires? Honestly, that is a story I want to hear.
On October 16, 2007, Beth wrote:
Start the Crazy Straw Drive! I can handle the Southeast Region for you.